Great Falls Development- Now Taking on new Clients!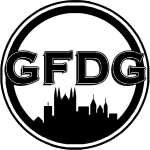 Spread the word! Great Falls Development Group, or GFDG is now taking on new clients. Google's highest reviewed property management company is now expanding to cater to more clients. Particularly those who want to offer fair market housing to the working class of Maine. We offer a straight forward and unique look at property management; provide a good product, and rent to good people!
Our management includes:
Tenant screening
GC services
Accounting and reporting
Client and owner portals
24 hour answering service
Professional Marketing and service
Investing in Lewiston and Auburn just got better with GFDG as your partner.
For more information contact info@greatfallsdevelopmentgroup.com
Keywords: Property Management, Lewiston, Auburn, rent, lease, fair market