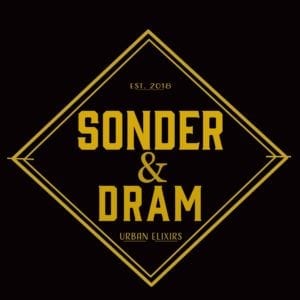 Sonder & Dram pays respect to the past and looks to the future as a modern neighborhood bar in downtown Lewiston. Combining elevated fresh New American cuisine, inventive cocktails, local beer, and everything you want in a memorable bar experience. Serving tasty food and drinks! Please join our fantastic team in the basement of the historic McGillicuddy building in downtown Lewiston Maine.
About our team:
The Drinks– The Sonder team of bartenders continues to rock the L+A scene with innovative and palate pleasing cocktails. Building on the amazing world of classic cocktails and blending the culinary and mixology worlds has made our bar shine in the Maine cocktail scene. It is the true understanding of balance and the importance of flavor profiles, Maine culture and Maine products, and creation that has become what we call Maine Mixology. Come experience their passions that drive the Sonder bar program.!
The Food– Michael Gosselin.  A Lewiston native, Michael became passionate about food at a young age.  After graduating as a Lewiston Blue Devil, he went on to study at the Culinary Institute of America in Hyde Park, New York. After returning to Maine, he worked steadily in local area restaurants for over a decade, where he helped open two restaurants and manage two kitchens as Chef.  An innate desire to host and feed people has fueled his passion for food and hospitality throughout his career. Michael has always been proud to be from L+A and his Franco-American heritage has influenced his philosophies on life and cuisine. Come see Michael and his incredible protégé Brandan Barr, as they create amazing food from our small but effectual 9×10 kitchen.
The Place–  Great Falls Development Group: Peter Flanders, Jon Mercier, and Rick Roy. With help from the industry knowledge that their new partners bring to the table, GFDG transformed this basement location of Sonder & Dram into something exciting and new. To build something magnificent requires the work of many hands. It is more than the sum of its parts. A craving for new restaurants and dining experiences pushed the members of GFDG to get involved in the exciting future of cuisine and entertainment in downtown Lewiston. Sonder & Dram is a culmination of determination, enthusiasm, and high hopes for L+A..