Development Team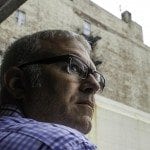 Peter grew up in the historic town of Saratoga Springs, New York. There he was exposed to a city rich in culture, architecture, culinary arts and history. As a young man he witnessed the rebirth of Saratoga and learned to appreciate what it meant. This was his first real sense of community.
Peter spent summers in Maine on the ocean. While in Maine he spent time in Portland where he connected to the city through the similarities to Saratoga. It was during this time as a young adult he decided he would eventually settle in Maine; combining the heritage, culture and his love for the ocean. His path took a turn to the North East Kingdom in Vermont where he lived, worked and started his family. His new appreciation for rural living grew right alongside of his two daughters.
When it was time to relocate he sought employment in Maine. He stumbled on to Lewiston+Auburn and moved to Auburn in 2006. It was that same sense of heritage, history, community and the vision of what it would be after its rebirth. He knew the growth potential and wanted to be part of that all too familiar process. He could feel the resemblances to his home town of Saratoga as well as one of his favorite places Burlington, Vermont and he knew this would be exciting. Peter enjoyed making Auburn home for himself and his 2 daughters for 11 years. He has recently moved to Falmouth where he merged families with his wife Allison and her 2 sons. His focus on community remains in L+A.
Peter's work has always been a passion. He has been a manager in the auto industry for over 25 years. He began as a service manager and also held the positions of finance manager and general manager; and now an operations manager for the largest automotive group in the state.
More than once in his life he has dabbled in real estate; owning, renting, rehabbing and even getting his license to sell. This lead Peter to create GFDG, his real estate development company that has been growing and operating successfully in Lewiston and Auburn for many years. His efforts have expanded to create Corner Pocket Properties, the commercial arm of GFDG. More recently GFDG has expanded into the hospitality industry; designing, building, and operating Sonder & Dram in Lewiston.
He has a passion for people, community, architecture, landscaping and has energy to match. He has always chosen to be involved; spending time on the boards of non-profits, volunteering and being an active community leader. He has embraced these same roles in Maine and is a founding member of Grow L+A.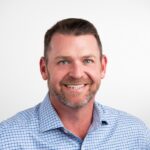 Jon is an Auburn native and resident who enjoys recreating and being active in the community. Jon co-owns a local Real Estate company that specializes in the residential Lewiston + Auburn market.  Jon is also active with different local organizations, most recently serving on the board of directors for Acadia Charter School and the Mountains to Shore Board of Realtors. As Vice President of GFDG, he helps in all aspects of the company and takes pride in making sure our clients have the best service possible. GFDG wants to be more than just your landlord but also help you make your housing needs as carefree as possible.
A native of Auburn and graduate of St. Dominic's High School, Rick has deep roots and loyalty to the Lewiston+Auburn community. He continued his education in Burlington, Vermont studying at St. Michael's College and received a B.S. in Psychology. He returned home after graduating and began a career in human services. Rick devoted 4 years to working with child protective services and the adoption unit for the Department of Human Services in Lewiston. He continued to diversify his career and chase a dream by co-owning and operating Rennen Performance, a successful automobile performance business for 7 years. He left the business to concentrate on building a career in advanced management and has since lead several successful service teams at local automobile dealerships. Rick, his wife, and 2 sons currently live in Raymond.  His wife Kristen has also created a successful career in real estate and enjoys community involvement in the Sebago Lakes Region.
Rick has a passion for entrepreneurship that he intends to continue developing in the Twin Cities of L+A over the upcoming years. It has long been a desire of his to see L+A revitalize, and he feels fortunate to be a part of the rebuilding process. When Rick is able to find spare time, he enjoys anything that involves motorsports, skiing, boating, and spending quality time with his family.